Simple Pricing and No Setup Fees
Use the slider below to estimate your clients and calculate your pricing
CALCULATE
How many clients?
Pricing
SIGN UP
Includes
Fitness Assessments & Testing
Progress Tracking & Reporting
Programming Recommendations
Pricing
SIGN UP
Includes
Everything from Trainer
Unlimited Trainer Accounts
Pricing
GET PRICING
Includes
Everything from Gym
Dedicated Success Manager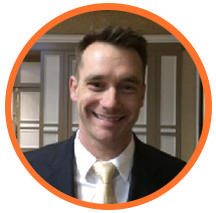 "Having the ability to print off and share customized corrective exercises, training guidelines, and overall progress only makes sense if you're taking the time to take measurements."
Chris M. | Trainer Stories
Do you offer yearly plans?
If you choose to pay for a year upfront we will immediately give you a 20% discount, equalling more than 2 months of service for free (not including initial trial).
Do you restrict features with a free trial?
Absolutely not. We give you 30 days to use the software without constraints. However, if you choose to not upgrade your account within the trial period, all but 3 active Profiles will be deactivated.
What payment methods do you accept?
Currently, we accept Visa, MasterCard, and American Express. Please let us know if you have other forms of payment you'd like to use.
What if I want to cancel my account?
You can easily cancel or downgrade your account within the Account Settings section at any time. Feel free to drop us some feedback so we know how to improve.
Do you have a setup cost?
Nope. All plans are month to month (or yearly) with no contracts, no onboarding fees, and no BS. Downgrade or cancel anytime.
How do I contact support if I have a question or need help?
Support is available to anyone on any plan, at any time. We usually respond within a few hours during business hours (PST). Either use our contact form or email us directly at support@trainermetrics.com.
What is a Profile?
A profile is a single member or client that you have recorded in your account. Think of 1 email address being 1 Profile.
How do I add multiple Trainers to my account?
We are currently working on this functionality and want to hear your ideas. Either use our contact form or email us directly at support@trainermetrics.com to let us know what you need.