PERSONAL TRAINING SOFTWARE
ONLINE FITNESS TESTING AND PROGRESS TRACKING SOFTWARE
FOR PERSONAL TRAINERS
Clound-based
Do you have access to a web browser? Perfect, that's all you need.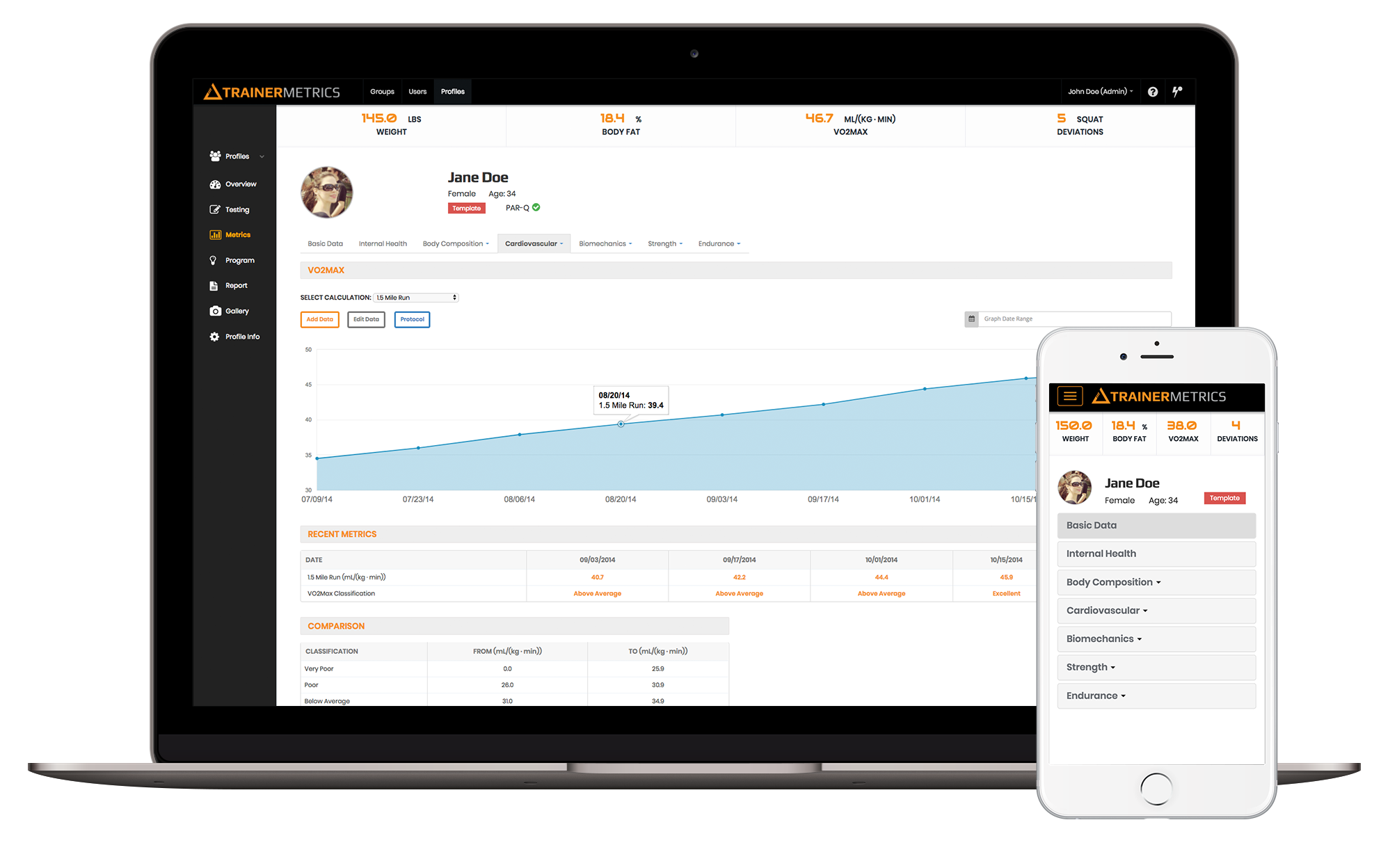 Use any device
It really doesn't matter. Mobile-friendly login from anywhere.
Turn Client Folders Into Digital Records
Accurate Calculations
Say goodbye to Body Fat tables. Finally you can use textbook sports medicine algorithms and comparison charts to help you get the most accurate metrics on your clients.
All your clients data in one place
No more sloppy assessment cards, post its, or pages of calculations. Record your clients measurements and you can rest assure their data is safe and accessible everywhere.
Fitness Progress Reports
Establish accountability with detailed baselines and corrective exercise homework. Print out and present your client's fitness status when it's time to resign.
Make the Conversation Easier
Train like a professional. Use old client fitness metrics and share clear progress charts in seconds. Show your value by better communicating training results with your client base.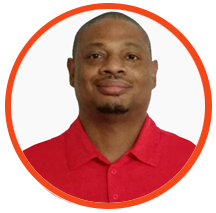 "We use TrainerMetrics for comprehensive data collection, scientifically-informed exercise prescription, movement mastery and meaning along with motivational tracking and reporting."
Daryll Joseph | Swagger State Athletics
Personal Trainers Love TrainerMetrics
"I have been using self-made forms in excel for the past 20 years. I am looking to get with the times and add some innovation. I had much difficulty finding software that's compatible for MAC and at a reasonable price point until I came across TrainerMetrics."
-Christina | Dorval, Canada
"Having the ability to print off and share customized corrective exercises, training guidelines, and overall progress only makes sense if you're taking the time to take measurements. When our athletes are aware of their preforamnce they are more hungry to train!"
-Chis | Los Angeles, CA, USA
"TrainerMetrics is a fantastic program. I am a new trainer and I wanted to find a streamlined online program that would allow both my clients and myself to keep track of progress. It is easy to use and adds value to my service. Thank you guys for providing this!"
-Ta'Shanah | Olypmpia, WA, USA
"Thank you TrainerMetrics so much for your patience and help. Really is such a high level of customer service, especially since the website is free to use – really appreciate it 🙂 I also appreciate the effort to get back to me when the issues have been resolved."
-Lola | Canterbury, United Kingdom