Free resources for personal trainers
Learn How to Integrate TrainerMetrics Into Your Business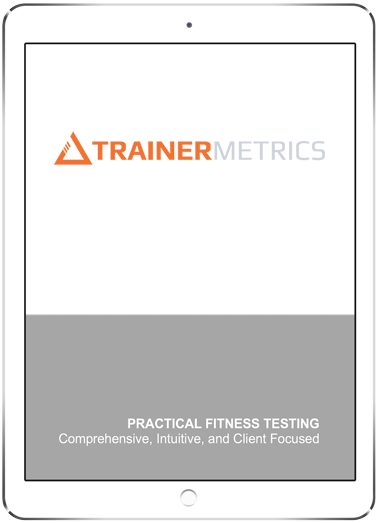 Guide to Practical Fitness Testing
Personal trainers can charge a premium for their services because they provide individualized programming specific to each client's goals, needs, and wants. Fitness tests provide the trainer with a systematic method to objectively quantify the client's starting point, future goals, and progress towards those goals.
TrainerMetrics Documentation
Not sure where to start? Look no further.
Software Walkthrough
Using Fitness Tests
Customizing Fitness Tests
Standardizing FItness Tests
Assessments and Client Goals
Progress Reporting
Frequently Asked Product Questions
Your questions and feedback answered
How do you share information with clients?
Profiles are free to create, so you can make one for each client. From there, you can invite your clients to take ownership of the profile you created for them. All you need is their email address and we'll send them an email to create a free account.
If I am not a trainer can I still make use of this site?
Of course. We originally built Trainer Metrics to provide personal trainers with better tools to use with their client base. As an enthusiast, you can easily keep track of yourself, family member, or friends. Now you have the ability to keep track of your health and fitness for a lifetime at no cost.
Why focus on assessments? Why not workouts?
We're not going to tell you how to train your clients. We're just going to provide you with tools to let you know if your training methods are working.
Neglecting corrective exercise with your clients because it's too time-consuming?
Assess your client's Overhead Squat and program corrective exercise. Not only will you have a full list of under-active and over-active muscle groups to finely tune, but your clients will have an assortment of corrective exercises they can do at home.
Have you met someone who thinks their above and beyond everyone else when it comes to fitness?
Measure a perceived weakness, establish where they currently are compared to population standards. They might actually need your help.
Do your clients remember how much they weighed when they graduated high school? Graduated from college? Got married?
Input their past weights and send them their graph, the measurements don't have to be 100% exact. This will establish a life span growth curve that can be used for motivation.
Can I send my clients assessment information to other medical/health/fitness professionals?
Absolutely. Invite other professionals to add data to your client's profile by sending them a "Delegate Request."
Do your clients do their "conditioning" homework?
Record your client's resting hear rate in Cardiovascular testing to understand target heart rate zones. Use a piece of cardio equipment as well as a setting that will get your client to their moderate and high-intensity zone relatively quickly. Using at max a 1:2 work to rest ratio, prescribe cardio-interval homework that will sustain their target heart rate zones (i.e, 30 seconds intense running, 60 seconds rest).
What about strength, agility, power, and speed assessments?
Patience. With our first release, we want to make sure that personal trainers have exactly what they need to use with the average human being. Athlete and Superheros, unfortunately, are the at the tip of the iceberg.
Why did you build a website instead of an app?
Our website works on computers, tablets, and smartphones. Apps don't do that. We don't want to prevent someone from using our tool just because they don't have an iPhone.