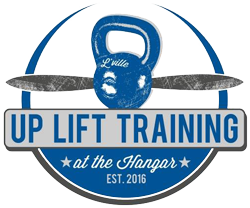 Up Lift Training
Louisville, Kentucky
"Everything in Moderation. Even Moderation"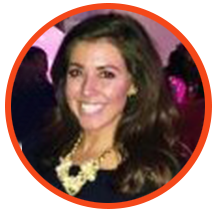 Owner: Angie Botts
Services: Personal Training, Semi-Private Training, Health Coaching, Nutrition Counseling
Certification: Certified Personal Trainer, Certified Nutritionist
Website: www.uplifttraininglouisville.com
The Business
Up Lift Training is a personal training facility centrally located inside an aviation hangar at Bowman Field in Louisville, Kentucky. ULT excels in training all aspects of health by strengthening the physical body, mind, and spirit. Their education influenced program was developed to teach the fundamentals of exercise and nutrition sciences in order for clients to reach their full potential! Up Lift Training's mission is to build a strong and supportive community with an inspiration to thrive.
What makes Up Lift Training unique from their competitors is they are accessible to clients for support outside of training hours. Their client base ranges from ages 18 to 65 that typically have goals of not only weight loss and strength gains but a complete lifestyle transformation. ULT is building a solid community of motivated individuals that support each other and have created a network that views training as a better alternative than traditional health care.
"When people change their bodies (for maybe the first time in their lives) their entire demeanor changes. You see this confidence, this smile, this 'I can take on the world' attitude." 
The owner Angie Botts is in the business of empowerment. More specifically giving people the opportunity to do something they never thought they could do. She is passionate about playing a supportive role in her client's life that can enable a positive lifestyle and/or community change.
The Problem
The majority of personal trainers that transition into business owners do so when they have a solid customer base and a following in their community. Angie and her husband recently moved to Louisville with a vision to spark change in her their new hometown. Not having a base network to start with, one of her biggest challenges building Up Lift Training was to create a name for herself.
Although It can be difficult developing a reputation starting at zero, Angie understood that to establish her credibility, she needed a reliable tool that her clients would buy into and an easy way to market the value of her services. A solution that would not only give her feedback and praise, but that would do the same for her clients.
The Solution
Angie explained that – like all of us – she can take it personally when any of her clients aren't reaching their goals. When searching Bodybuilding.com forums for something easy her clients could use to track their assessment progress, she stumbled across TrainerMetrics. Considering Angie had never used any personal training software, she really needed a solution that was simple and did one thing really well, communicate results.
"TrainerMetrics is easy to use and my clients can better understand their progress with visual data."
After initial adoption, Angie realized how much time she was saving by storing client measurements directly in TrainerMetrics versus typing up monthly reports in a document and emailing each report to her clients. This process instantly cut down administrative time and streamlined her customer support by providing a way every single Up Lift Training client could take ownership of their hard work.
The Result
The integration of TrainerMetrics into ULT's session workflow was seamless and proved to take the business to the next level. Progress photos, graphs and programming recommendations have added overall value to Up Lift Training's service and their clients are consistently logging into their accounts and reviewing assessment progress. Overall Up Lift Training hasn't made any drastic changes in their day to day activities with the implementation of TrainerMetrics.
Now that Angie doesn't have to spend countless hours tracking her client's successes via Word document, and has been able to spend more time engaging in the community she and her clients built.