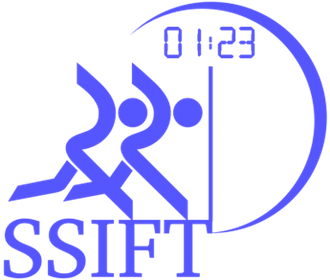 Swagger State IFT
Conroe, Texas
"A constant state of readiness"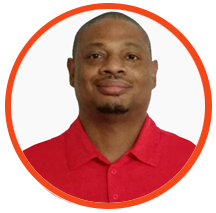 Owner: Daryll Joseph
Services: Personal Training & Group Exercise
Certification: Certified Personal Trainer
Website: www.swaggerstate.com
The Business
Swagger State IFT is a fitness company based in Conroe, Texas that prides themselves on using scientific research, innovative thinking and technology to develop and deliver structured fitness plans that achieve specific goals for any client. They are a team of fitness professionals that provide a range of fitness products and services designed to be utilized as solutions for their client's health, fitness, and performance needs. This includes exercise testing and prescription, short-term and long-term planning, fitness training, and software services.
What makes Swagger State unique is that we focus on improving physical fitness levels and standardizing adherence to exercise. They accomplish this through comprehensive data collection, scientifically-informed exercise prescription, movement mastery and meaning along with motivational tracking and reporting tools. Their client base consists of local men and women ages 30 to 50, and who are, "looking to get their Swagger back."
As a former high school and collegiate athlete, owner Daryll Joseph declares that personal training is his dream job. He loves to help people who initially deny themselves, set goals and overcome barriers. Some of the most inspiring people in his life growing up, other than his mother, was his high school and college strength and conditioning coaches.
The Problem
Swagger State IFT strives to be a recommended resource for the community of Conroe, Texas. Considering Daryll believes in building a reputation first and then your business, at times this can make for slower growth. With that said, he and his staff needed a way that they could use their client success and feedback as a platform for social marketing.
As someone who built a web-based assessment tool years ago, Daryll understands that fitness data is the backbone to every personal training business. In order to communicate data effectively, Swagger State also needed a solution that was cloud-based, available for any device, and constructed on a platform that could handle crazy amounts of data.
The Solution
When Swagger State IFT first adopted TrainerMetrics it was for the sole purpose of taking data that was in a bunch of manila folders and storing it somewhere secure. However, Daryll instantly saw value in TrainerMetrics compound assessment calculations that took his original client measurements and aggregated 5x the amount of fitness data. More data equaled a greater opportunity for anything personal training related whether it meant accurate programming or personalized feedback.
The most important factor for Daryll was reducing client churn at every stage of the sales funnel. What does that mean? When we asked Swagger State why do they still use TrainerMetrics, their response was simple:
"We use TrainerMetrics for selling premium services to new clients, reporting progress to exist clients, and reselling future training phases to all of our clients."
Like most trainers, before using TrainerMetrics Daryll had a difficult time marketing to prospects and retaining existing clients for the long term. The ability to print out and share client success gave his business more credibility and made sales conversations less difficult.
The Result
Today, Swagger State's clients have a better understanding of where they are compared to where they need to be. Their community understands the reasoning for the adjustments that need to be made in programming, and effort required to accomplish goals. Not only do they enjoy seeing their hard work charted and graphed, but their clients are also more motivated to see results every four weeks.
The increased client adherence has directly affected personal training sessions and proved to impact the reputation of Swagger State IFT. Delivering a premium level of service is the only factor to maintaining a reputation in a close-knit community. As one of TrainerMetrics first beta users we take pride in working with Daryll to improve the personal training experience for everyone.