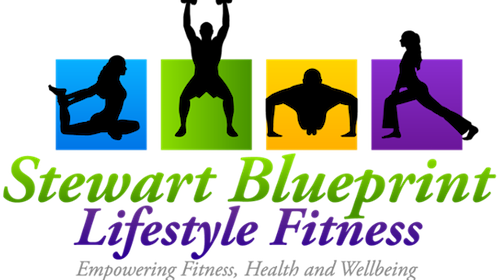 Blueprint - Lifestyle Fitness
Arlington, Texas
"Empowering Health, Fitness, and Wellbeing"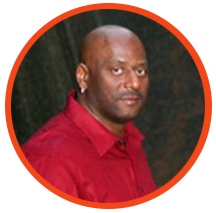 Owner: Anthony Stewart
Services: Personal Training, Group Exercise, Sports Conditioning, Senior Fitness
Certification: Certified Personal Trainer
Website: www.blueprintlifestylefitness.com
The Business
The focus for Blueprint – Lifestyle Fitness is on health coaching as well as keeping clients accountable to their long term goals. They approach their client base holistically, "to do that means it is more than personal fitness training, but nutrition and lifestyle as it relates to health and fitness." In order to accomplish this, they strongly believe in continuing education and using the most advanced tools in the personal training industry.
Blueprint – Lifestyle Fitness works with all types of members and specializes in senior fitness as well as weight loss clients. Currently, they are getting more involved in corporate training and establishing relationships with the medical community of Arlington, Texas to make an even larger impact.
The owner Anthony Stewart is passionate about living a healthy and fit lifestyle and believes everyone should be able to enjoy the same quality of life. The majority of the time Anthony trains clients in the gym as well as at their home. He especially sees value in people with corrective exercise, mobility, and proper technique.
The Problem
Before working with TrainerMetrics, the biggest challenge for Blueprint – Lifestyle Fitness was to have systems in place to help members establish ownership of their health and fitness. The vast majority of personal trainers take anthropometric and performance measurements on their clients, but aggregating valuable data anywhere else other than the cloud seemed ambiguous.
Anthony and his team needed a tool that was simple to use yet robust enough for his clients to monitor and track their own progress if desired. This would reduce the amount of time it took to calculate and share results with client's and allow for more time for in-session training.
The Solution
Over the years, Anthony used several different apps and software solutions, but nothing solved his fitness assessment and client progress needs until he stumbled on TrainerMetrics. Upon adoption, Blueprint – Lifestyle Fitness quickly uploaded all of their client records into TrainerMetrics allowing his team to immediately see the impact with past data.
"TrainerMetrics is a true fitness assessment software application. The assessments help us make sure we are designing the proper fitness and health programs for each client."
Anthony initially began using TrainerMetrics as a solution to improve the fitness data collection process. However, once he and his team realized their clients were able to login to their online profile, they made sure clients were using the programming recommendations to be successful on their own. This made it much easier to hold everyone accountable by providing a way for clients to take ownership of their goals.
The Result
Blueprint – Lifestyle Fitness is now better connected to their current client base, and the assessment workflow for his team is, "hands down easier." Whether the staff is using iPads or papers assessment cards, the upload process reduces hours of times a week and sets a standard for premium personal training services.
Considering marketing to new clients and retaining current clients is an issue for any fitness professional, the ability to print off reports and showcase client success is crucial for increasing business.