In The Making
NIRSA 2018 Wrap Up – Elevate Your Path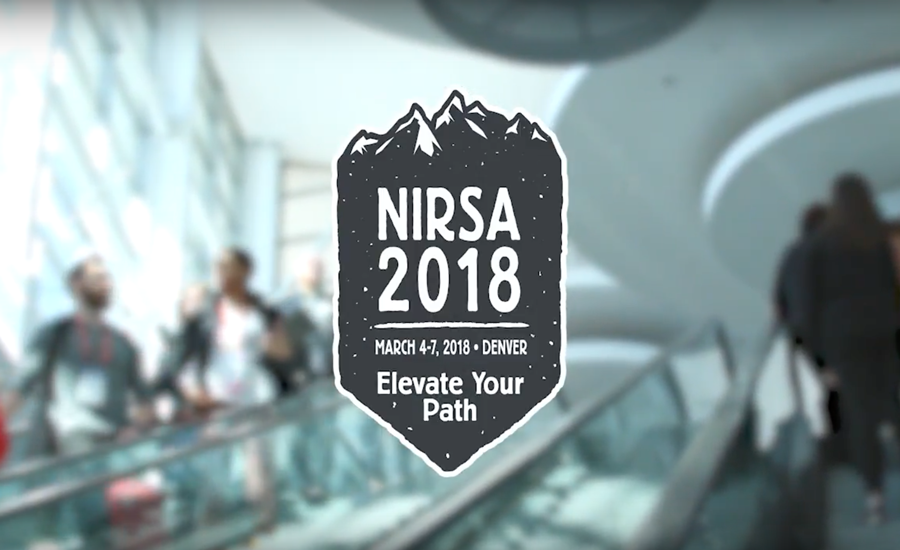 NIRSA 2018 is a wrap, and we learned a whole lot about how Campus Rec is elevating their path! The TrainerMetrics team was carried away with getting face time with current customers, getting to know conference attendees, and putting a stake in the ground for our first ever conference. Although we focused our time on the event, we made a ton of memories and tried capturing them in this video:
Considering this was our first event, it was hard for us to give in to the normal event-based marketing strategy. These were some of the things we never had to think about prior and ended up producing:
Developed and launched a NIRSA-specific landing page and email sequence
Created sales collateral and swag that was meaningful
Purchased equipment and designed branded materials
Coordinated meetings with current and potential customers
Produced a recap short video of our first experience 🙂
Before the conference even started, we spent two days checking out the city and geography. The best part was that Red Rocks Amphitheatre does more than host world-famous entertainment, hundreds of people each day work out on the common grounds and levels.
We had the opportunity to check out sessions that featured some of the most regarded academia in exercise science (yes we are genuine nerds when it comes to fitness). The best part of this experience was to better understand the current state of university-managed fitness programs as well as learn shared approaches from attendees. Our favorites were:
Fitness Roundtable: Chrystina Wyatt, The University of Texas At Austin and Kari Whitmarsh, The Ohio State University
What the Heck, Leveraging Technology to Maximize your Fitness Programming: A'Naja Newsome, University of South Florida
Score Big with your Brand Strategy: Erin Merz, Portland State University
One of the biggest takeaways from this event was better understanding our Campus Rec customer base. It didn't take long to understand that NIRSA members are close-knit and trying to elevate the industry
We learned that our customers are using TrainerMetrics as a module within their personal training onboarding programs. This helps their students apply the technical value they learn from their certification and provide their clients with the feedback they've been waiting for.
We learned that over 80% of the personal trainers at Campus Rec centers are working on or already have degrees in kinesiology-related majors and graduate studies. Considering these students typically need to perform long-hand assessment calculations in class, they are already familiar with the level of sophistication assessments provide to any personal training regiment.
We learned the majority of Campus Rec centers market and even sell fitness assessments to showcase the value of personal training.
And then, before we knew it, NIRSA 2018 was a wrap! We hear that next year everyone will be in Boston. Let us know if you'll be there!
To sum it up, this was the first time we were able to meet our customer face-to-face and it was game-changing. Our product roadmap has changed. Our marketing has changed. And our position in the personal training industry has changed 🙂 We're looking forward to attendings and contributing to more events like this in the future and will be to let you know when we do.
---
---