Fitness Data
3 Factors Every Fitness Business Should Know About HIPAA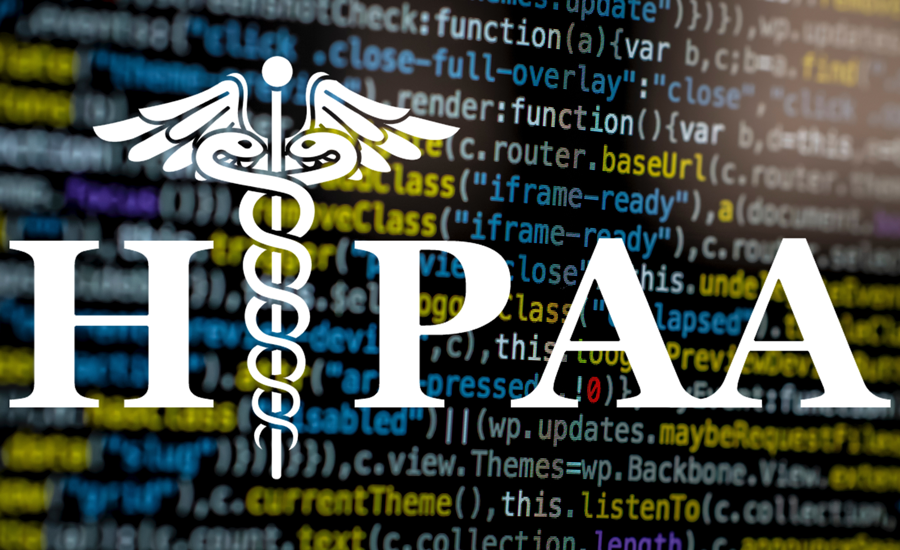 I'm sure you might be thinking, "what does HIPAA have to do with my fitness business." Sorry to be the bad-news-bear but data privacy and compliance is not just for organizations like hospitals and medical clinics. To be clear, because HIPAA regulates the use and sharing of private health information, many organizations need to consider whether HIPAA applies to them.
So what exactly is HIPAA?
Simply put, the Health Insurance Portability and Accountability Act (HIPAA) protects the health information of all individuals and specifies guidelines for the security and privacy of Protected Health Information (PHI). PHI is defined as "any information that is created or collected by a covered entity (or a business associate of a covered entity) about health status, provision of health care, or payment for health care, and can be linked to a specific individual."
Three things are important about that definition:
HIPAA regulates the use and sharing of PHI.
PHI includes (not limited to) data like an individual's legal name, email address, phone number, photographs, and biometric data.
Collaborating with a healthcare or wellness provider can make you a business associate of that provider.
Organizations that might be operating health, fitness, or wellness related programs may need to consider whether HIPAA applies to their club, including:
Who are your customers?
What programs do you offer?
How is your data stored and secured?
Protect Your Customer's Privacy
We are living in a digital age where private data is constantly being created and pirated. It seems like every other week some big company like Facebook or Experian is getting breached and all of a sudden their customer's data is in the hands of thieves. If these colossal companies are vulnerable to attacks so is any health and fitness business or organization.
Don't agree? Okay, stop reading and go check to see if the filing cabinet used to keep client measurements is locked.
Personal trainers are constantly recording measurements on their clients, and 99 times out of 100 this data is stored in filing cabinets that anyone can access. Your customers expect and deserve a high level of privacy and protection when it comes to their health information. If their data is compromised, their trust in your business is compromised.
Do yourself a favor regardless if you are an independent personal trainer or an executive at the biggest gym chain in America, use a secure, online data service that can be controlled by the client.
Accounting For Compliant Programs
Even if you think HIPAA does not directly apply to you or your business, the reality is messy. Especially if your partner or do business with those who are not regulated by HIPAA.
The definition of "health care" is broad. Understood. However, initiatives like ACSM's Exercise is Medicine paired with an increased focus on preventative health are shifting attention to fitness and wellness professionals. As these professionals adopt technology as a way to measure, classify, and track client fitness results; insurance and corporate wellness programs are looking for HIPAA compliant vendors.
This also holds true for any partnerships you might currently or eventually have with health care providers. Any referral from a doctor, chiropractor, or any other medical professional will inevitably involve the physical or digital transfer of PHI. A simple mishap with a PAR-Q can leave associates liable.
If you want to pick up clients from healthcare providers, you'll need a compliant data system.
Safe and Secure Technology Providers
Any sort of compliance is complicated, and not something trainers or health clubs want to deal with. That is precisely why gym owners and fitness professionals should protect themselves with a partner whose business is data management and can keep the data security up to HIPAA standards.
The top security measures you need from an enterprise technology partner are:
Servers in different geographical areas in case one goes down due to disaster.
All data is backed up over multiple databases and is always available.
Access to data is limited to authorized users.
It is the job of your data management provider to protect your data. You can do it yourself, but it is very expensive and keeps you from doing your job, which is to train clients.
Preparing Your Business
Whether or not your organization needs to be HIPAA compliant depends on many factors, but you can protect your business by working with a compliant partner who can securely manage your customer's data.
If you're interested in learning more about how we can help keep you covered, schedule a call with us.
---
---